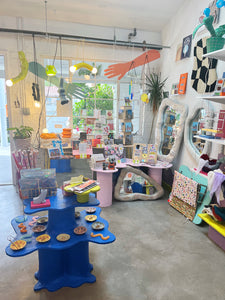 Welcome to Hey Maker!
At Hey Maker, we're not just a shop – we're a dynamic space designed to inspire and foster creativity. Explore our unique offerings, including bespoke lighting, fine art, handmade jewelry, art prints, stationery, candles, and more. Every piece is crafted by talented local artisans, ensuring that each item tells a story of passion and authenticity.
Join us at Hey Maker, where imagination meets craftsmanship. As your creative destination in Las Vegas, we're here to inspire and be inspired. Come explore the beauty of art with us!